Coding the Impossible
At COMMpla we turn ideas into reality through strategy, design, content and software development. We will help you create digital products that people will love to use.
Languages
PHP, Python, Node.js, C#

Frameworks
Laravel, Symfony, .NET

Database
SQL Server, MySQL, MongoDB, PostgreSQL, MariaDB, Firebase
Languages
HTML, CSS, JavaScript
Frameworks
Angular, React.js, jQuery, SASS, Ionic, GSAP, Bootstrap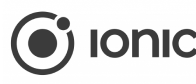 CMS
Drupal, WordPress, Plone
LAMP, AWS, Google Cloud, Kubernetes, Docker, Cloud services, VMWare, CloudFlare
Languages
HTML, CSS, Java, Javascript, Dart, Android SDK
Tools
Figma, Sketch, Adobe XD, Zeplin, Principle, Adobe Illustrator, Adobe InDesign, Adobe Photoshop
We directly manage
our own IT infrastructure.
We have an agnostic approach to technology in general and to web-based tools and solutions in particular. With 15+ years of experience in IT infrastructure management, our experience has followed the evolution of technology, and we have often managed in-house the services we have offered.
Technologies

Case Studies
Technologies

news from our blog