Joining the dots
We convert your ideas into solid, safe, and reliable custom software always using the best technology. We help you choose the right tools and strategies to achieve your digital goals
Requirements Specification
Requirements Gathering, Use Cases, User Stories
Analytics
Usage statistics, Data aggregation, Interactive dashboards
Software Design
Low and High level Design, User Interface Design, User Experience Design
Software Development

Source Code, Code Documentation, Unit Testing
Software Delivery

Release Management, Change Management, Training
GIS Software Development
We integrate Geographic Information Systems (GIS)
Do you need an application that uses geographical data? Let's design the perfect GIS software!
Legacy app and upgrade
We help you upgrade your legacy app by migrating it to new platforms with modern UI 6 top level UX
Why choose us for
your project's Tailor-made software solutions?
A skilled team
You're in good hands, with our senior experts who can take your project from start to finish.
We're partners
Collaboration and transparency are the foundation of our relationship with clients.
Business value
We never forget that the ultimate goal of your digital project is revenue.
Your needs deserve
full-stack developers
We master a broad range of technologies and adopt the latest tools to provide our clients with the best digital solutions for their needs.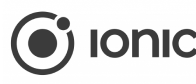 Don't beat
about the bush
We love UX and we love challenging projects!
Tell us about yours and we'll be happy to help you make it possible, while delighting your users..
Tailor-made software solutions

Case Studies
Tailor-made software solutions

news from our blog